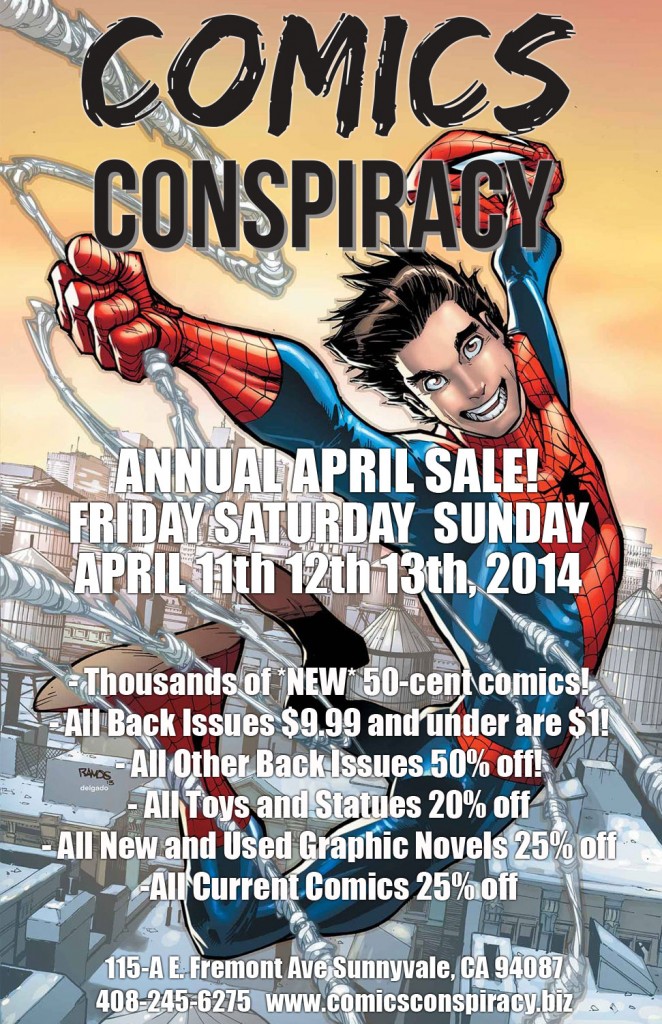 It's once again time for our Annual April Sale! Spring is here, and we're celebrating by offering amazing discounts on nearly everything in the store! Stock up on great books for the summer with these spectacular deals:
- Thousands of BRAND NEW 50-cent books outside!
- All Back Issues $9.99 and under are just $1.00 each!
- All Back Issues $10.00 and over are 50% off!
- All Toys and Statues are 20% off!
- All New and Used Graphic Novels are 25% off!
- All Current Comics are 25% off!
This sale will only be available to friendly neighborhood customers from Friday, April 11th through Sunday, April 13th during our regular business hours, so don't be a Jonah and swing on down to the store before we make more horrible Spider-Man puns!
(As always, This Week's New Comics, Graphic Novels, subscriptions, and items on hold are not applicable)